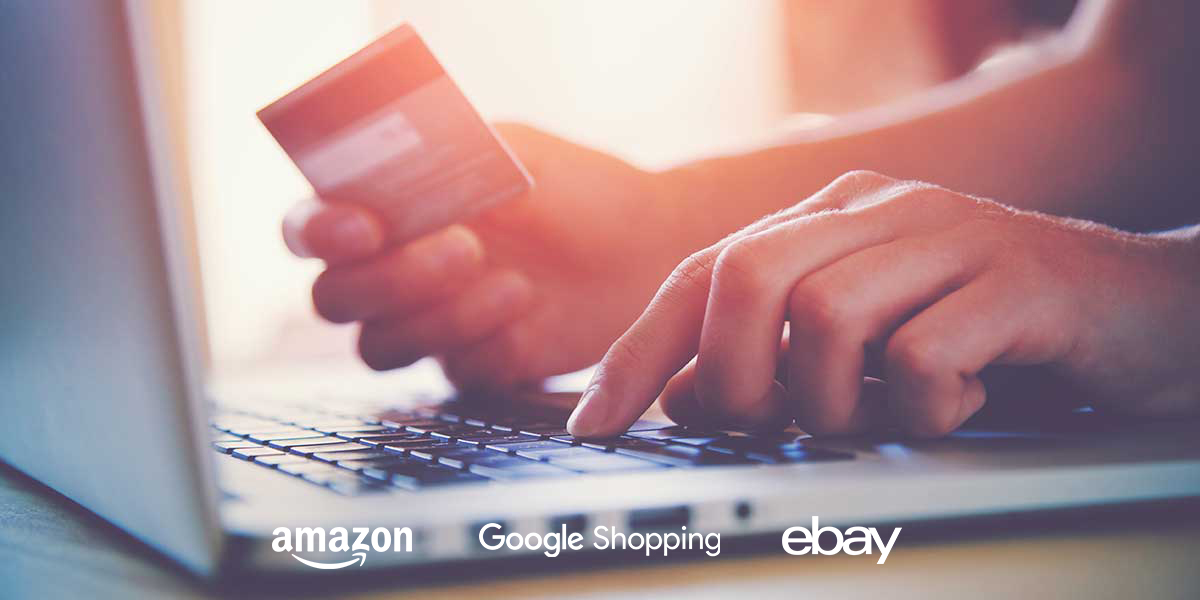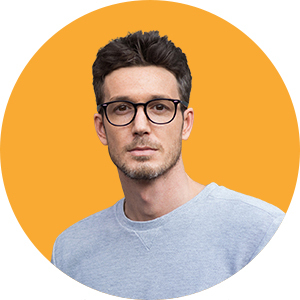 Online marketplace product image guidelines to ponder
When it comes to selling your stuff online, the first impression created by your product is vital. Therefore, uploading high-quality images is a perfect way to grab the attention of your client and make him or her click the purchase button. Even though the product description is a perfect tool for eCommerce, the current trend in online shopping is image-driven. Given that it is impossible for the client to feel the product they are buying; you need to present the product in the most appropriate way. Visual content kicks in!
Image quality is vital
Online marketing platforms give product listing guidelines to strongly consider. For this reason, you need to upload professional pictures for you to sell on these platforms. This is because any online marketplace has the evidence to show a connection between quality product pictures, client's shopping experience, and conversion rate. This means that high-quality images will help you sell more. For instance, eBay discovered that product listings with high-quality pictures are 20% more likely to be sold fast!
Additionally, once you add extra professional product images to a similar listing, you are 4% more likely to convert for every extra picture added to your post. This implies that when you match a product listing with one poor quality image to another six high-quality pictures listing, the post with high-quality images is 24% more likely to sell. For this reason, the majority of eCommerce sites tend to have specific product requirements so that they can uphold the integrity of their platform. Therefore, this is the right time to start snapping high-quality pictures for your products.
Create omnichannel and mobile-friendly images
It is evident that the majority of online marketplaces have been focusing on images due to the introduction of mobile commerce. The use of smartphones such as Android and iPhone has increased tremendously, and this has shaped the shopping habits of many consumers. Have a look at the following statistics to have a better understanding.
80% never leave home without their smartphone. Users need more mobile-optimized products for when they are shopping online (Source: CXL).
The majority of desktop users are attracted to shop at Amazon, increasing almost 90% of page views on mobile devices in the past year.
Almost 25% of the audience uses mobiles and tablets to view the products.
Out of eBay's 168m users, more than 45% are mobile users. This contributes $4b mobile-enabled eCommerce volume (Source: YAHOO FINANCE).
25% of transactions done on eBay are connected to the use of a mobile device even though the ultimate sale is done through the website.
Small screens tend to have a clean, minimalist design and help the user to focus on the basics. Note that the basics mean amazing product images.
Finally, the stats never lie. Mobile shopping is unstoppable. When crunching some numbers (Source: Statista);


The statistics give information on the most popular mobile lifestyle and shopping apps in the United States as of July 2017, ranked by mobile reach. During that month, 41.5% of mobile users accessed the Amazon app. Walmart had a mobile audience reach of 18.8% among mobile U.S. audiences.
In the long-run, if you post low-quality images, you will have a rough time when it comes to convincing someone to buy your product. This is because most online shoppers tend to look at the product image first and any other information later. This tendency is reinforced by the picture-focused search and navigation offered by giant eCommerce platforms like Google Shopping, eBay, Amazon, and many more.
For this reason, you need to ensure that you use professional images that meet the channel's unique requirements.
Online marketplace image guidelines
First of all, keep it simple, clear, and really showcase and focus on what you are selling. As a merchant, you select the marketplace (Amazon, eBay, or Google for Retail) of your choice, but your picture must represent the actual product you are selling in an accurate manner. This means that you must be careful when incorporating props and other accessories since this might mislead your buyer into thinking these are part of the item or included in their purchase.
Besides accuracy and to avoid listing misleading product information, all large players have guidelines in place to assist your setup. Only focusing on the product image specifications, these links will help you get started.
Amazon – Sell Products Online with Selling on Amazon
eBay – Start Selling Your Stuff Online
Google Shopping – Merchant Center
As a merchant, you will notice that most guidelines are updated regularly. Devices become better equipped through the acquisition of improved hardware. No reason to panic, our experts follow these updates in real-time.
Summarizing the basic marketplace image specifications
Before uploading your images to the marketplace of your choice and with the possibility that some will be rejected, incorporate at least the following specifications for all your product images and get the latest update on what actually matters. To provide oversight, we summarized these basic guidelines that meet the technical specifications of most marketplaces.
Basics #1: Provide multiple images
Besides high-quality images, your customer must be convinced of what they are buying. One image is insufficient, and most marketplaces insist on multiple images before you can even offer your product to the world.
Shoot some more pictures and select only the best. Customers will love the see your product from multiple angles before they start buying.
Basics #2: Make sure you have large and clean images
To achieve a perfect display of all gadgets, strive to have your products fill three thirds or more of the frame. No one likes small product images since it gives them a hard time when viewing, especially when the product is displayed on an iPhone or another mobile device. Apart from the size, ensure that your product image is more than 1200 pixels since this will assure that the zoom and enlarging features are activated on most online shopping platforms. Bear in mind that the minimum size requirement of 500 pixels on the longest side must be considered as an absolute minimum. However, you can go for large and professional pictures of 1600 pixels or more to get the best outcome irrespective of the item category.
Apart from being a requirement, having clean and large images is also very helpful. Once you have more people viewing your product, the chances of them buying the product increases. Large pictures are recommended since they offer more visibility and makes it appear in an HD form instead of pixelated.
Basics #3: Always use white backgrounds and be consistent
For the marketplaces discussed here, make sure your product image has a white background. This is because, with a white background image, the marketplace will blend well with the search and product information pages. Even though it is not a requirement for extra images on Amazon, eBay, or Google, it is recommended for all online shopping platforms.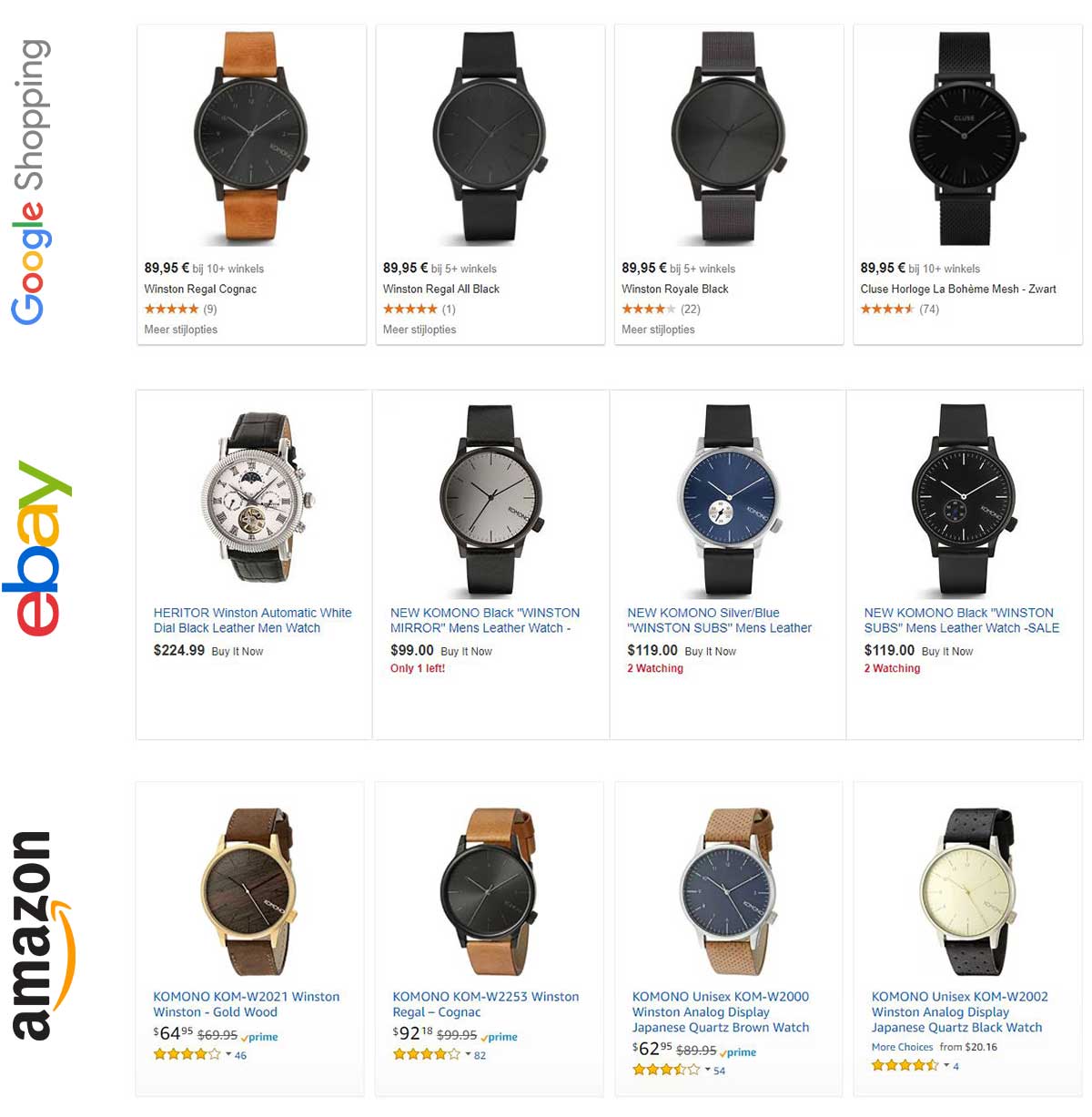 Not perfect but acceptable. All marketplaces present a consistent framework for merchants who can benefit as they follow the guidelines.
Use a white or transparent background and strive for consistency when uploading your images and benefit because:
They offer the best display on smartphones.
The majority of clients love this format.
The format can be used on any channel.
Your product image represents your brand.
You increasing flexibility when handling your images.
In anything you intend to do with your product images, make sure they are consistent. A consistent picture plays a vital role in showcasing your brand. They communicate strong brand identity, professionalism, and confidence. With this, a client will feel more comfortable to buy your products.
Final word
Bear in mind that professional images are an integral part of online shopping. A professional brand representation equals professional product images and plays a vital role in improving the confidence of a client. For this reason, you need to have high-quality images for your products to sell successfully. Additionally, high-quality images will help you to enhance the overall client experience, and if you strive to post-professional images, you will surely get a higher return on investment in your business. The image requirements were implemented not only to help in maintaining the online marketing platforms but to assist business owners to sell their products online.