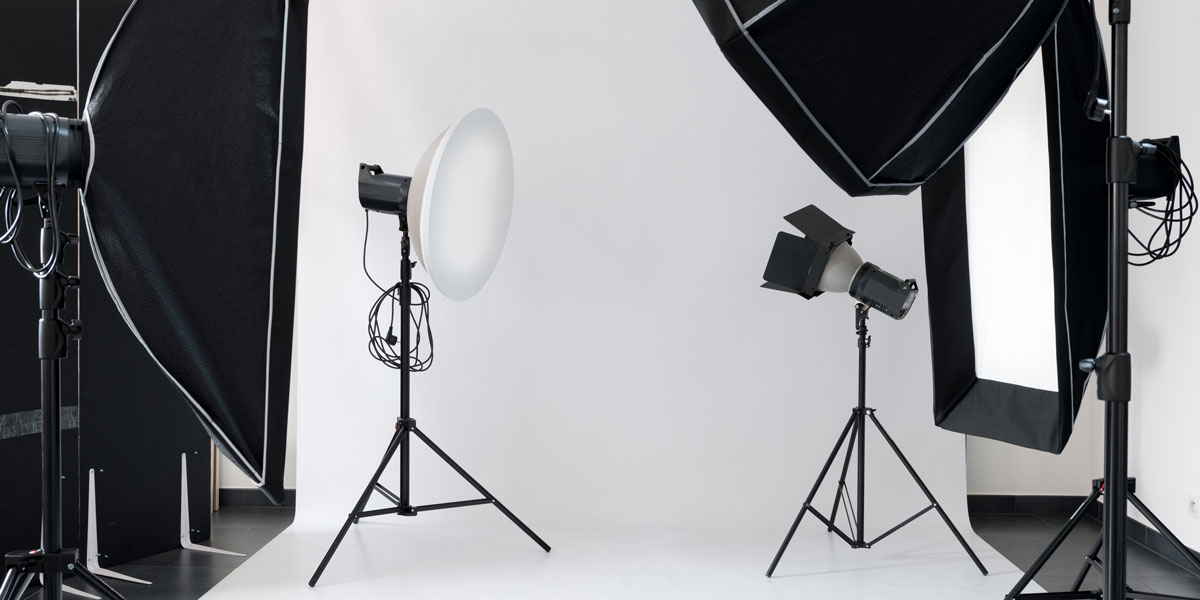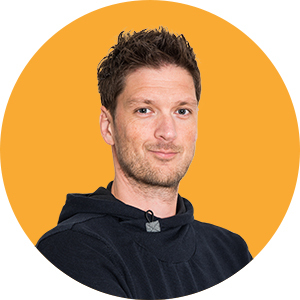 A professional's guide to photography lighting equipment.
It doesn't matter if you're just starting out as a photographer, or happen to be a seasoned professional; lighting is an important part of the quality of photographs you produce, and understanding this is crucial to your success.
It could be a natural source of light, like a window, as discussed when setting up a simple yet affordable in-house photo studio, or it could be a full-fledged professional lighting kit. While both options have their advantages, having a professional lighting kit offers you the best service in terms of flexibility, convenience, and of course photo quality.
Lighting kits! Where to put your money?
The first step is usually the hardest: knowing where to put your money. It can be a little confusing, considering all the options out there, to know which the right lighting equipment for a particular situation is. However, asking a couple of questions like what you need and what your purpose for incorporating artificial lighting is will help. That said, there are lots of options out there as far as lighting equipment is concerned. We're going to go through them and give you a few suggestions of what the current market has to offer for photography lighting equipment.
Lighting kit 1: Continuous lighting
Continuous lighting kits certainly have their place in the world of still life photography. They are commonly used when taking shots of products for display on eCommerce listings. The major advantage continuous lighting kits have over others is the ability they offer the photographer to visualize the exact pattern of lighting they'll have on their subject long before they press the shutter button.
Continuous lighting kits are an excellent option for novices and amateurs because of their versatility and how well they lend themselves to manual adjustment. They also happen to be a lot more cost-efficient than their counterparts.
These lighting kits come in three main types, depending on the type of bulb used: tungsten, LED, and fluorescent. They're pretty much all capable of delivering equivalent results at varying costs to the environment, so your choice of bulb is really a function of your preferences, particularly what you think about saving energy and saving the environment.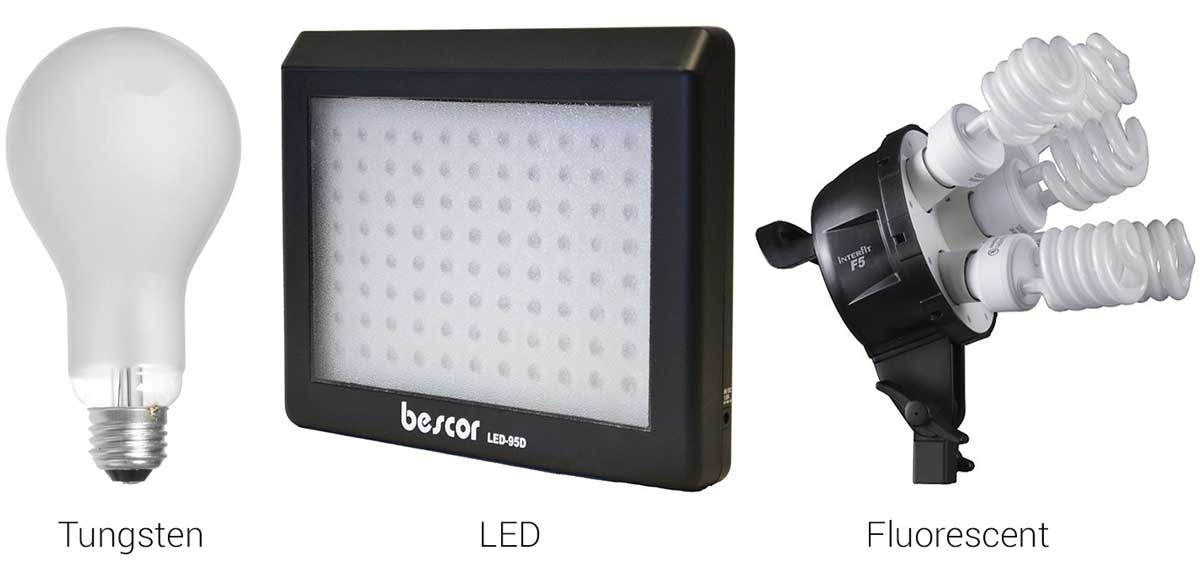 Fluorescent light does not overheat, making it quite popular and much easier to find on the market. LED is fairly popular for the same reason, though it isn't as energy efficient as fluorescent. It is, however, more popular than tungsten, which is the most prone to overheat of the three. At the end of the day, it hardly matters which of the three you choose; just remember to set your camera's white balance appropriately. This could be the "auto" setting or a setting that matches the type of bulb you'll be using during your shooting. This is necessary so that your camera can capture all the colors accurately.
Some popular options when it comes to continuous lighting kits include:
Having a continuous lighting kit isn't enough, though. You'll gain a lot from purchasing an adjustable power kit. Some popular options: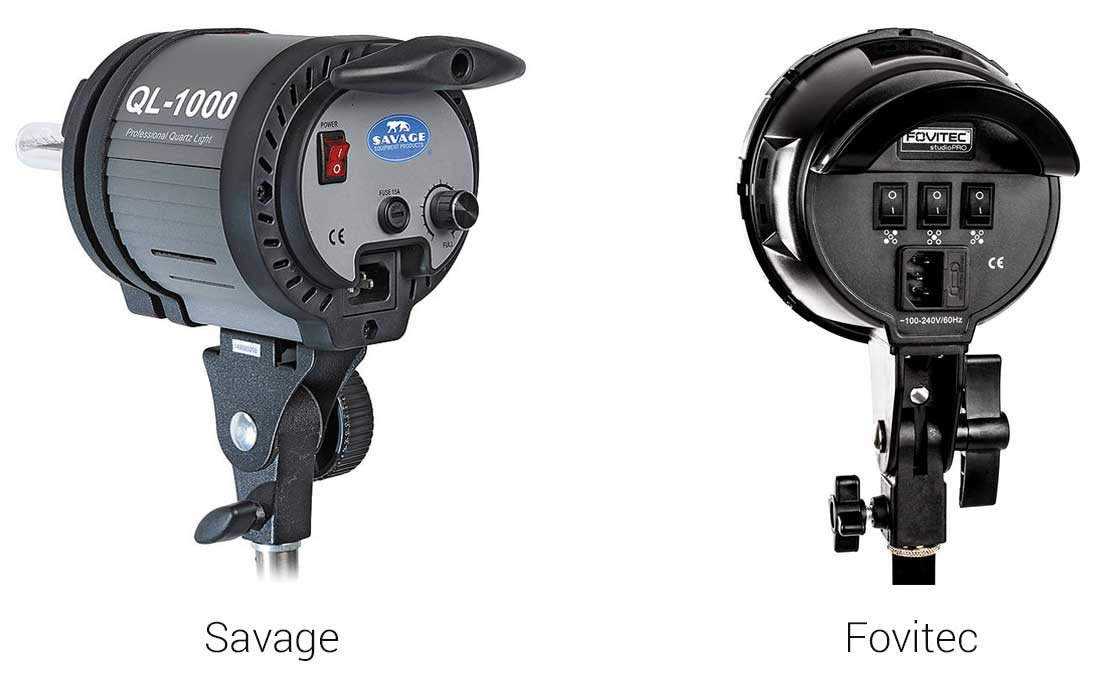 The main purpose of this kit is to give you more control over the amount of light your kit produces without having to manually change the bulbs. You can do it with the simple press of a button.
Lighting kit 2: Speedlight lighting
Speedlights are basically flash units but they are external and can be combined for use with softboxes and umbrellas. These aren't like your normal flashes on your normal cameras. They are much faster and offer greater versatility. They are best used for product photography and action shots.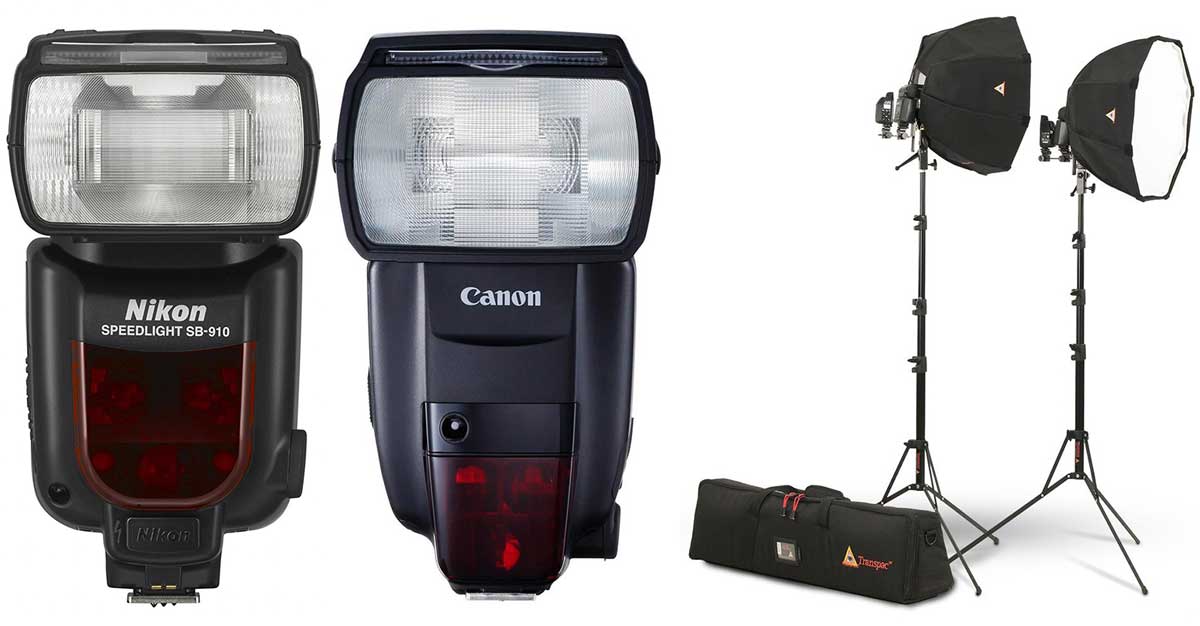 The major advantage of speed-light is that they are highly portable, featuring lightweight components and very quick setups. Two popular speed-light flash models:
Let's continue, and extend your setup. You can also purchase extensive kits to use with your speed-lights. For example:
Lighting kit 3: Monolight strobe lighting
Monolight lighting kits are basically strobe lighting kits that are self-contained, with their own power sources, stands, and reflectors. Monolights are very convenient compared to their counterparts because you won't need a separate power source to operate them. The power source is contained in the head of the lamp. They are also very powerful and fully capable of lighting up your subjects because their bulbs typically exude 150+ watts of light.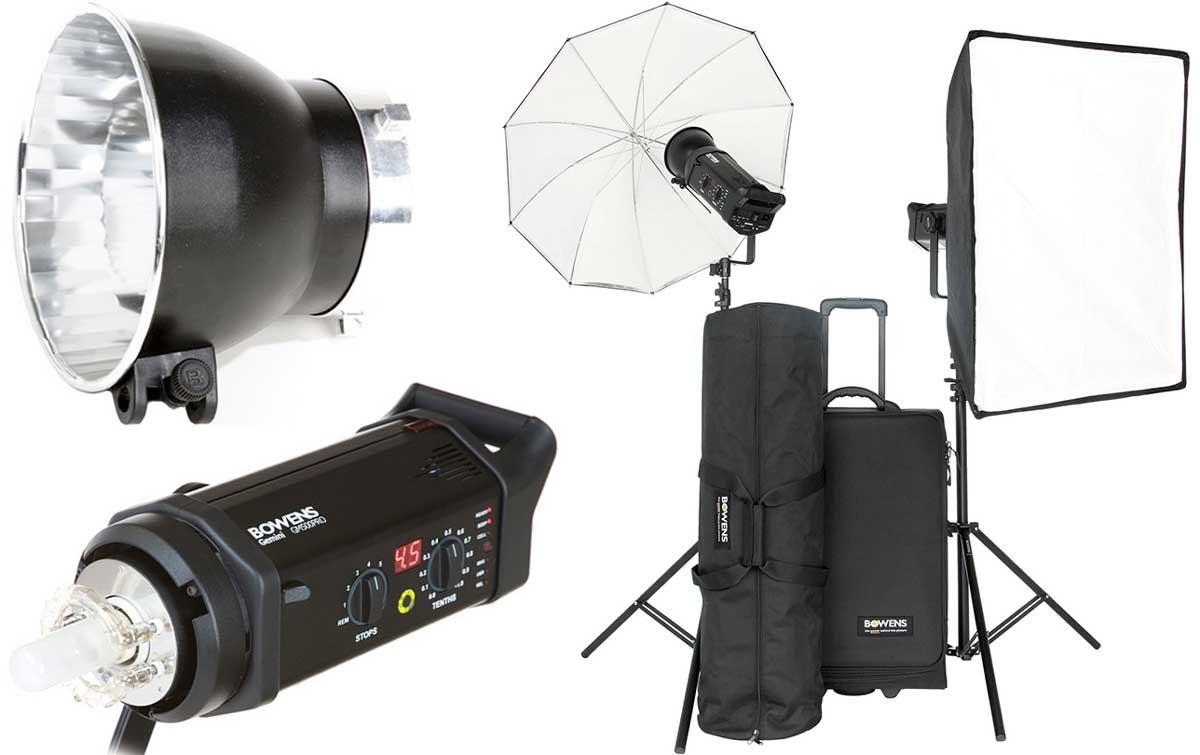 Monolight strobe lighting kits are quite popular with studios but are portable enough to be used in any kind of situation. They are excellent for product photography and model photography. They also come with continuous light settings, making them particularly attractive for photographers looking for a more or less complete package at a competitive price. The most popular mono-light strobe lighting kit models on the market include:
Lighting kit 4: Total package
Looking for the total package? Then maybe these two options are even more favorable, as they come with everything you will need to successfully set up a flexible photo studio.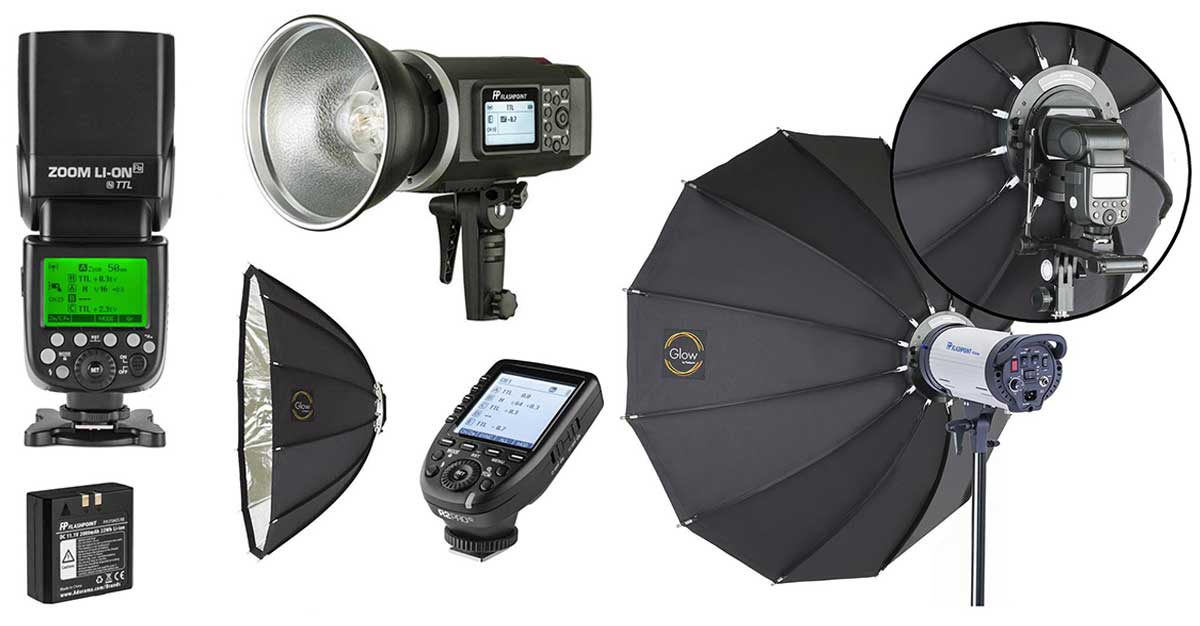 The entire package is a great setup for beginners who want to get into strobe photography and/or semi-pro to professionals who want to add more lighting into their gear vault. Notice that both Flashpoint packages are identical and compatible with Nikon and Canon devices.
Final word
There is a large variety of lighting kits out there for both beginners and advanced photographers. Couple that with the large number of different ways to use lighting kits and it should come as no surprise that looking for the perfect lighting for your particular situation can be a confusing endeavor. However, with the lighting kits highlighted in this article, you should be firmly on your way to taking your photography to the next level.
As you go about shopping for your lighting kits, it's advisable that you get two sources of light for your shoots. This offers you a massive advantage during your photography. It gives you more flexibility with your setups and allows you to be a lot more professional and creative in your photography.
The list of models here is by no means exhaustive. You should make sure you regularly check online shopping platforms like Amazon, eBay, or Best Buy for great deals. They frequently throw great sales and have offers that help you to lower your costs. Whatever you do, however, make sure you have fun.
Happy photography!